Banjo Lessons by Watch & Learn
FreeBanjoVideos.com is your online source for learning how to play the banjo. We have lessons ranging from learning parts of the banjo and basic rolls up to learning more advanced songs, breaks, and licks. Our free online lessons are designed to quickly teach you about a basic concept and to introduce you to our teaching style. Our premium download lessons are longer in length and provide more detailed instruction. So look around and find the banjo lessons that are right for you.
Feature Free Lesson
Rollin' in My Sweet Baby's Arms (Easy) is a free video lesson by Geoff Hohwald that will teach you an easy beginner version of this popular bluegrass banjo song. When you learn to pick this solo you will be able to play lead in your next jam session. Geoff will take you step by step through playing the lead break and then demonstrate it along with a backing track. Click here to get the tab for this lesson.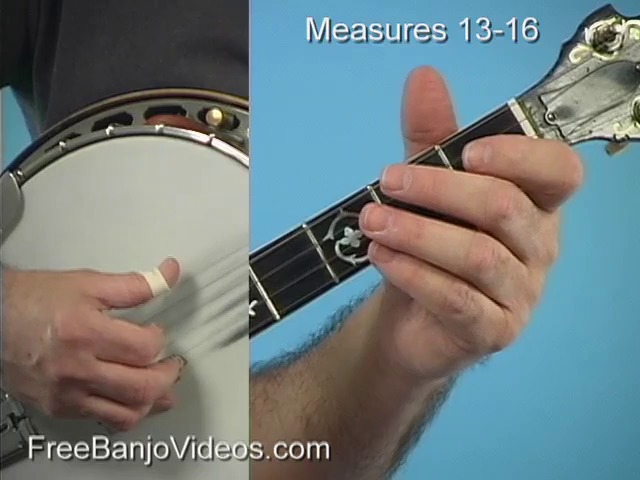 New Free Lessons
New Premium Downloads

Click here to view ALL banjo lessons...
---
Suggested Lessons for Beginners
To assist beginning students, Geoff has prepared an interactive lesson plan and has listed them in the order which he feels is best for making the most rapid progress in learning to play. To download the most recent version in PDF format click here.
---
Special Offer
Buy any five products from our store and get an additional lesson for free. When you add any six products to your basket, you will automatically get the lowest priced item for free.