Easy Banjo Chords
Easy Banjo Chords is a free video lesson by Geoff Hohwald that will teach you how to play four beginner chords on the banjo. You will learn the G, C, D7, and Em chords. After teaching you each chord, Geoff will show you how to play them along with the songs Tom Dooley and Sittin' On Top of the World. If you've never played a note on the banjo, this is the place to start! To learn more basic techniques check out our Beginning Banjo Package.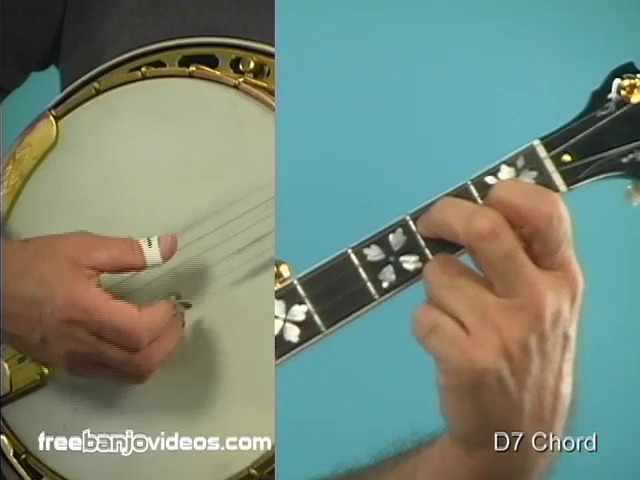 Here are the diagrams for our new banjo chords
Featured Premium Download
The Beginning Banjo Package by Geoff Hohwald features six downloadable lessons that will teach you how to play the banjo in the Scruggs three finger style. Starting with the basics, we'll cover tuning, setup, finger picks, right and left hand technique, and basic rolls. We'll then move on to learning beginner chords in open and up the neck positions. Next, we'll use those chords to play the bluegrass songs Tom Dooley and Banks of the Ohio and practice them along with rhythm tracks. The Forward Roll Sessions are designed to dramatically improve your right hand speed and accuracy. Practicing along with rhythm tracks that gradually increase in speed will allow you to seamlessly progress towards playing at a performance tempo. The included lessons are Beginning Banjo 1, 2, and 3, and the Forward Roll Sessions 1-3. Each lesson includes a Quicktime video and a .pdf of the tabs. This package contains 116 minutes of video instruction.