Dm Pentatonic Licks
Dm Pentatonic Licks is a free guitar video lesson by Peter Vogl that will show you how to play several guitar licks in the key of D. We'll use the D Minor Pentatonic scale in several positions to create licks to play over track 11, Static in D, of the Let's Jam! Hard Rock. The licks feature bends, double stops, and hammer ons. To learn more licks like this, check out our Rock Guitar Tools lesson package.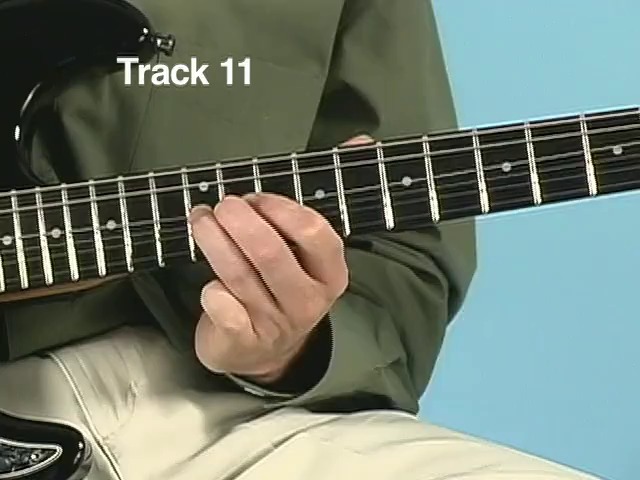 Let's start by reviewing the Dm Pentatonic Scale
Here's our first lick
Now let's check out the Dm Penatonic Scale at the 10th fret
Pay careful attention to Lick 2
The third lick uses the Dm Pentatonic Scale again but this time we're including an extra note, the note B, which is sometimes called the dorian note.
Now practice playing all of the licks over track 11, Static in D, of the Let's Jam! Hard Rock.
Featured Product
Rock Guitar Tools Discount Package by Jody Worrell is a set of Quicktime video lessons that will show several important concepts to help your lead playing. These lessons are a combination music theory, techniques, and licks that will show you a variety of ways to create your own rock guitar solos. This package includes Major Pentatonic Licks, Major Triad Licks, More Major Triad Licks, Minor Triad Licks, Rock Arpeggios, and Intro to Octaves. This lesson package contains 136 minutes of video instruction.
Other Rock Guitar Lessons